Offered courses
To preserve and facilitate the safety within your organization best, it is of the utmost importance to turn your EROs into decisive safety experts.
At our safety center there is an emphasis on learning goals. We listen to your questions, think along actively and offer purposeful courses, to make sure your organization is ready for the future.
In our opinion, a good teacher gives personal attention to every student. He inspires and describes relevant experiences that the student can use in his own organization. We only work with the best teachers.
Which courses do we offer?
Learn from the best!
At Spinel Safety Center professionals teach EROs everything about safety. Competent social workers, professionally connected to the fire brigade or ambulance service, give instructions. On the base of common and realistic real-life examples they make sure the course is challenging and that there is emphasis on personal and measurable growth. All our teachers are NIBHV (Dutch institute for EROs) certified.
Spinel Safety Center cooperates with BHV.NL!
Spinel Safety Center and BHV.nl have joined hands to bring you the best ERO courses. This collaboration concerns safety exercises, consultancy, sharing knowledge and combined development.
Spinel Safety Center offers a prime location, where ERO courses can be held. BHV.nl specializes in the organization and execution of ERO courses. Thanks to this collaboration the strengths and expertise of both parties are united. Spinel Safety Center is responsible for the contents of the courses and BHV.nl is the organizing party.
Requests for the open ERO courses can be made at BHV.nl. Below you can register for the open Basic EROs Course, Basic EROs with e-learning or EROs Refresher Course. We will redirect you to BHV.nl, where you can enlist.
Custom courses
Custom courses of courses for large groups can still be requested via Spinel Safety Center. You can request price offers here.
More info?
If you have any questions, please contact us at:
T +31.88 636 5606
E info@spinel.nl
ERO (open cours)
Via BHV.NL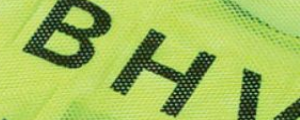 Offered courses
Spinel Safety Centre