Staying competent
In a community that is becoming more and more complex because of new threats, higher demands are set for safety professionals. In order to be prepared for the future we must educate, practice and train.
We offer creative and correct scenarios with great diversity, taking topical matters into account. Thanks to the urban design, the great diversity in objects ánd variation, everything is possible on our training grounds. You will practice at our security center, in realistic circumstances, with real heat, real smoke and real fire, under the supervision of a professional instructor.
All of the core tasks (fire protection, technical assistance, incident management hazardous materials and water incident) can be practiced.
Procedures
On our site we offer the possibility to create an exercise. Learning objectives or procedures can be linked to different objects.
The procedures to choose from:
basement fire
loss of personnel
fire hydrants
complex buildings
closed spaces
working at high altitudes
protocol suspicious objects
approaching a dangerous individual
arrests / IST (Internal Support Team)
criminal investigation techniques
quadrant model
grab rescue
hazardous materials incident management
technical assistance / vehicles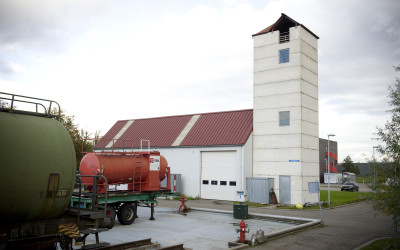 Become a better safety professional and work on your learning goals with us. As most realistic, most versatile and most well-conditioned urban training location in the Netherlands, we offer well thought-out methods, registration and evaluation.
read more